MAMBA 220x225
OSEQ SAFE SHEET MAMBA
Premium quality double-sided 3D printing plate 

Dimensions: 220x225mm 

Amazing adhesion - no glue needed
Velvety smooth premium PEI powder coated surface
Double-sided, long-lasting
Flexible steel sheet 
Smart hot surface indicator - new design

Easy oil visibility.

Attaches to magnetic beds
If your printer does not have a magnetic bed, check out our magnetic sticker pads. 
Fit to: CREALITY K1, Ender 3, Ender 5, System 30M, ENGINE SR, Makerbot SKETCH LARGE, UltiMaker S3, Sindoh 3DWOX 1, Velleman K8200, Zortax M200, Anycubic Kobra, Artillery Genius Pro, Hornet, AnkerMake M5C, ELEGOO Neptune 3, Neptune 4, FLASHFORGE Adventurer 4, KODAK Portrait, ZAXE X3, HADEX Geetech A10, KINGROON KP3S Pro, KLP1 CoreXY, makeblock mCreate 2,0, SUNLU Terminator 3, SOVOL , SV05, SV06, SV07 Klipper, XYZ PRINTING da Vinci 1,0, da Vinci Pro, MONOPRICE Joule, MP10 Mini, BIQU Hurakan, Print-Rite CoLiDo, Voxelab Aquila S2, S3, X2, X3, EasyThreed MARS, X9, MAYLAN MA10mini, GIANTARM Geetech Mizar Pro 
Regular price
€100.61 EUR
Regular price
Sale price
€100.61 EUR
Unit price
per
Print surface

- Original ULTEM™ (PEI) powder coated surface, the best you can get

- Long lasting: print surface keeps its properties for years (if you take a good care of it)

- Velvet texture: bottom part of the print is flat and smooth (ideal for glued parts)

- Amazing adhesion for all standard materials including PLA, PETG, ABS, TPE, TPU, PP or PA.

- No need for a glue or an adhesion spray

- Double sided: print from both sides

- Easy oil visibility: see oil or other grease
Hot surface warning

- Red color bar indicates temperatures over 40°C
- Don't get burned again
- Ideal not only for kids, take care of your hands
Flexible and magnetic

- Thick spring steel: bend the sheet to remove the finished print

- Strong magnetic connection to the heatbed: if your printer has a magnetic bed, the SAFE Sheet just snaps on.

- Does not come with a magnetic pad. Our magnetic pads will be available soon
Quality from the Czech Republic

All our products are made in the Czech republic from materials sourced from the European union.

No import from Asia.

100% TOP Quality guaranteed.
Have a question?

Message us in the chat bubble, we reply soon or we will send you the answer to your email.
Shipping and return

- DHL Express: 1-3 business days
- DPD: 1-3business days
- Standard delivery: 4 - 12 days

30 day money return
Shipping rates
Yes we ship. Here are our rates.



More countries and prices can be found in the shopping cart once you finish your purchase. 



 Country

Shipping base price:

Czech Republic
4 €
Slovakia
6,6 €
Austria
5,2 €

Belgium

9,3 €

Denmark

11,7 €

Finland

11,8 €

Germany

5,2 €

Ireland

14,9 €

Italy

7,8 €

Luxembourg

9,3 €

6,4 €

9,1 €

9,1 €

8,9 €

7,2 €

USA

12,2 

€

Australia

11 

€

Japan

10 

€

Taiwan

9 

€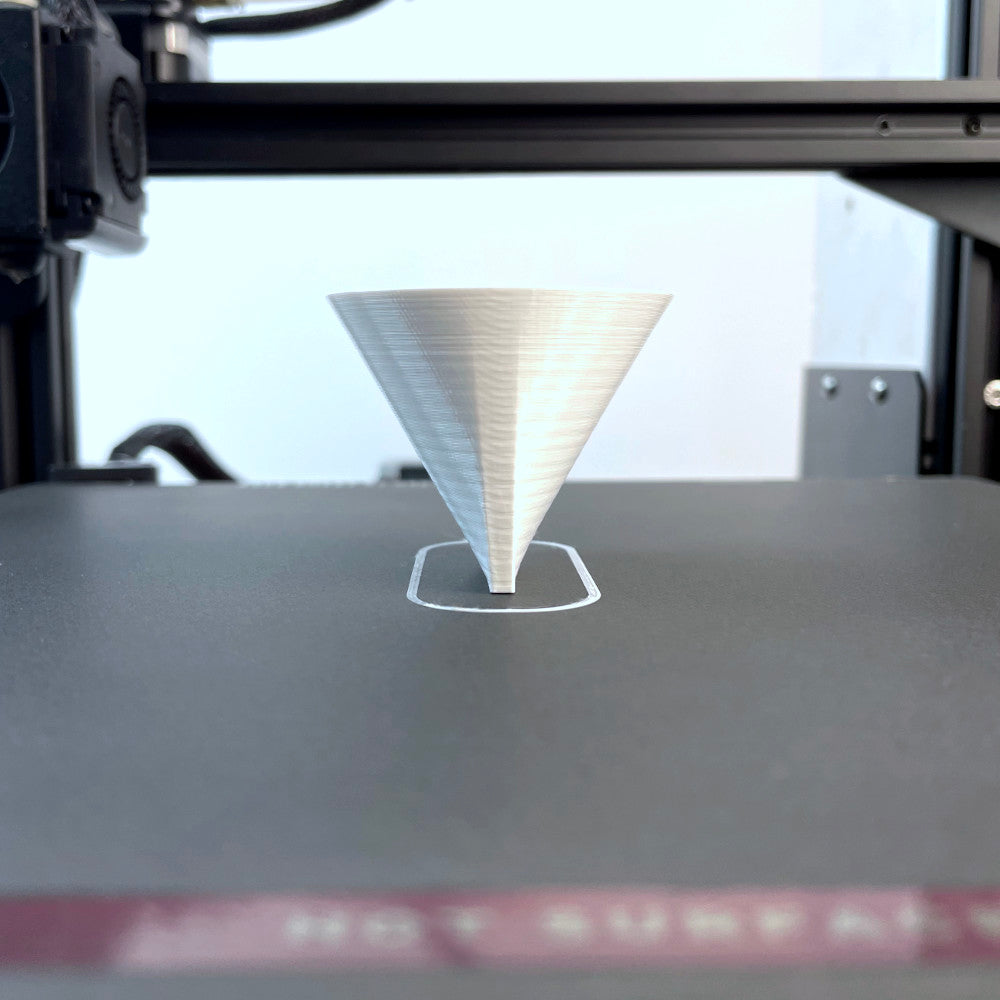 Incredibly adhesive, unbelievably smooth.
OSEQ is different. We coat all our sheets with top quality ULTEM™ (PEI) powder, which adheres perfectly to the plate and does not form any bubbles. So no bubbles like our competitors. Our fine grain powder delivers you the best product on the market today. It's unbelievably smooth, incredibly adhesive. Nothing tears or peals off our SAFE sheet. So yeah, ours is better. 
ULTEM™(PEI) powdered for a unique velvet surface feel.
We are the only ones who uses the original ULTEM™ powder. This makes our product more adhesive, but still extremely easy to separate when the print is done. It's a delicate balance and we achieved it perfectly. Just take a look at the velvety texture on the bottom of your finished print. Yes, that's OSEQ.
Just flex.
Why use force when you can just flex? Once the surface cooled down and the thermal indicator fades out, you can easily remove your finished prints. Just by flexing. No scratches, no unnecessary effort.  Simply OSEQ.  
It needs cleaning and you know it.
Is it clean or is it dirty? Mystery solved. Every grease stain is perfectly visible on our black coated sheets. If you want to know how to clean it properly in order to deliver the best results, check our conditioner. 

Extra SAFE for all, even for children.
Printing is hot, we get it. But burns and hand injuries are not cool. That's why we implemented a thermal indicator on all our sheets. And made them SAFE. It turns bright red when the plate is hot and slowly disappears as it cools down. This makes it easier for multiple printer users to know which one is active and also for children. 
Yes, you can print with all materials.
OSEQ SAFE Sheet is compatible with the usual range of materials like a PLA, PETG, PETG-HT, ASA, ABS, PC, CPE, PVA/BVOH, PP or FLEX. Have fun!
Wow, just look at that first layer…